Opus Plus
Overview
This is an Opus card.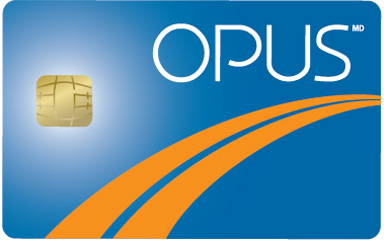 In Montreal, people use it to take metros or buses. Not gonna lie, the public transport in Montreal is surprisingly modern, clean and somewhat reliable compared to the ones I experienced in Chicago and New York City that are also big cities in North America.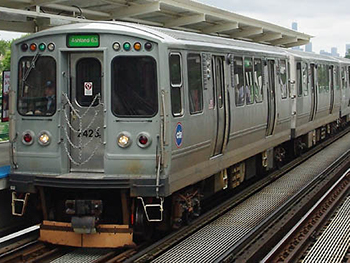 However, it's not perfect. I am really annoyed by the very limited number of charging machines for Opus cards which results in the long line of people waiting to recharge their cards at each metro station. For example, there is just one charging machine at the metro station Place-des-Arts, located at one of the busiest areas in downtown. Moreover, as someone from China where wireless mobile payment is so prevalent that people there use QR code on their phone to take public transport, the idea of using old-fashioned cards and charging machines sounds to me an opportunity for improvement.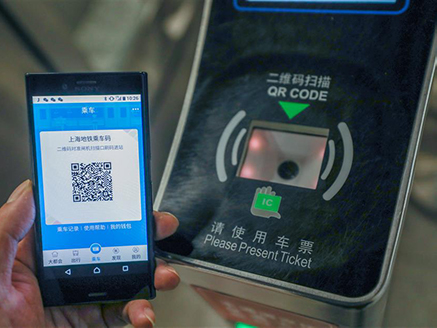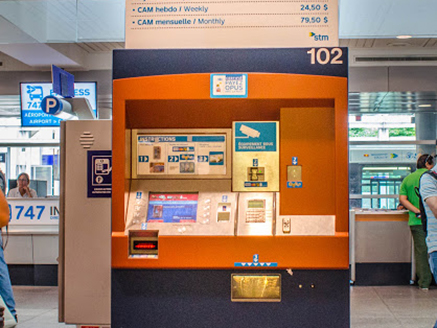 Discovery
Q: Is it technically feasible to build a QR Code system for public transport in Montreal?
A: In theory, if the same team who built the QR Code system in China was hired, there should be no problem. The three technical components are a mobile application with the QR code, the scanner at each metro station and lastly a database to store information of users' accounts and process requests from the mobile app and the scanner.
Q: Is it worth the cost?
A: Public transport is a public service provided by the government. Therefore, generating revenue is not the first priority. However, moving to an online service platform, the government can still save some money by cutting down the number of employees. Plus, the tax rate here in Quebec is quite high (~15%) so people in Montreal deserve to have better public service.
Q: Will people use it?
A: The reason that the QR Code system works in China is the prevalence of mobile & cashless payment. Things might be different in Montreal, however. Although I can see Apple Pay, it has not reached the extent that people would give up using cash & physical cards and start to pay with their phones. A user research is needed to address this question.
Research
A combination of qualitative and quantitative research methods are used. Qualitative research is conducted via short user interviews whereas quantitative research is performed via multiple-choice questionnaires. The sample size is 10 people that I know who live in Montreal and take the metro on a regular basis. I have tried my best to make my sample as diverse as possible in occupations, age, gender, technology awareness, etc. Here are the results.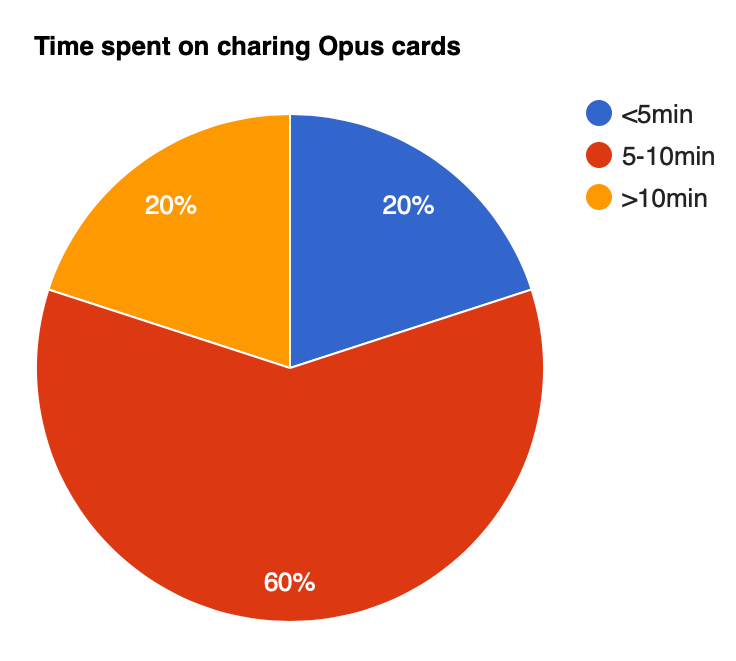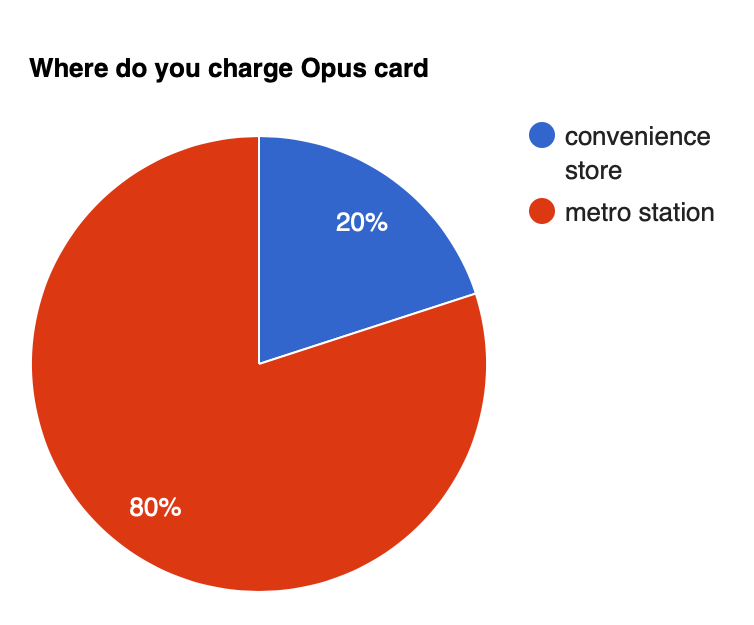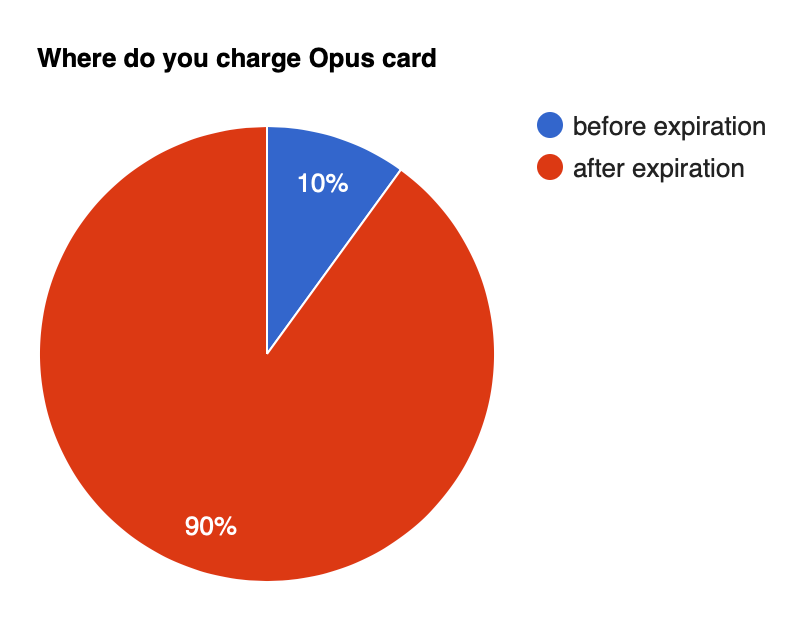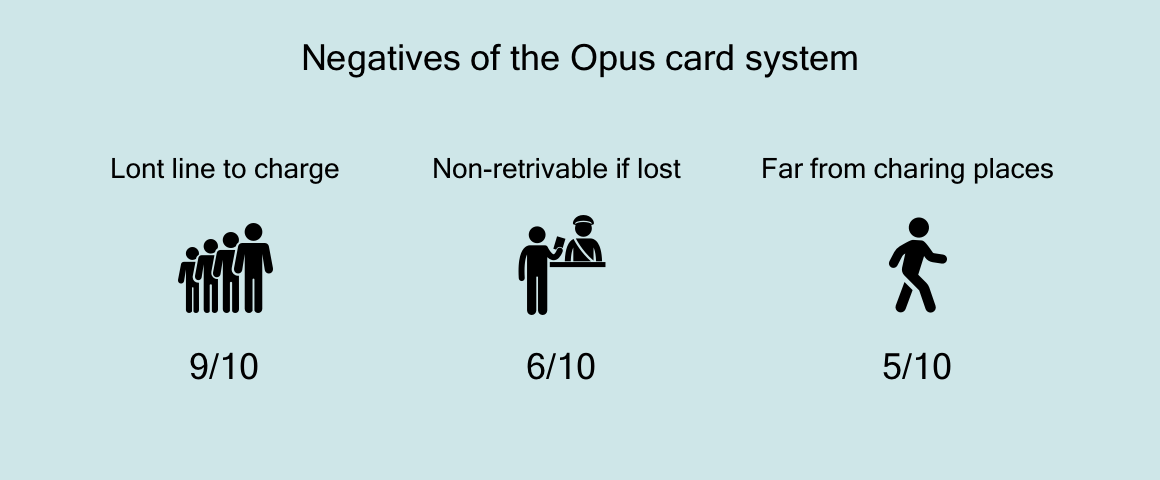 The results are encouraging because the QR Code system can help with those problems that people are facing today. Therefore, it is highly likely that people would use it.
Ideate
Two personas are created to help focus on the target group.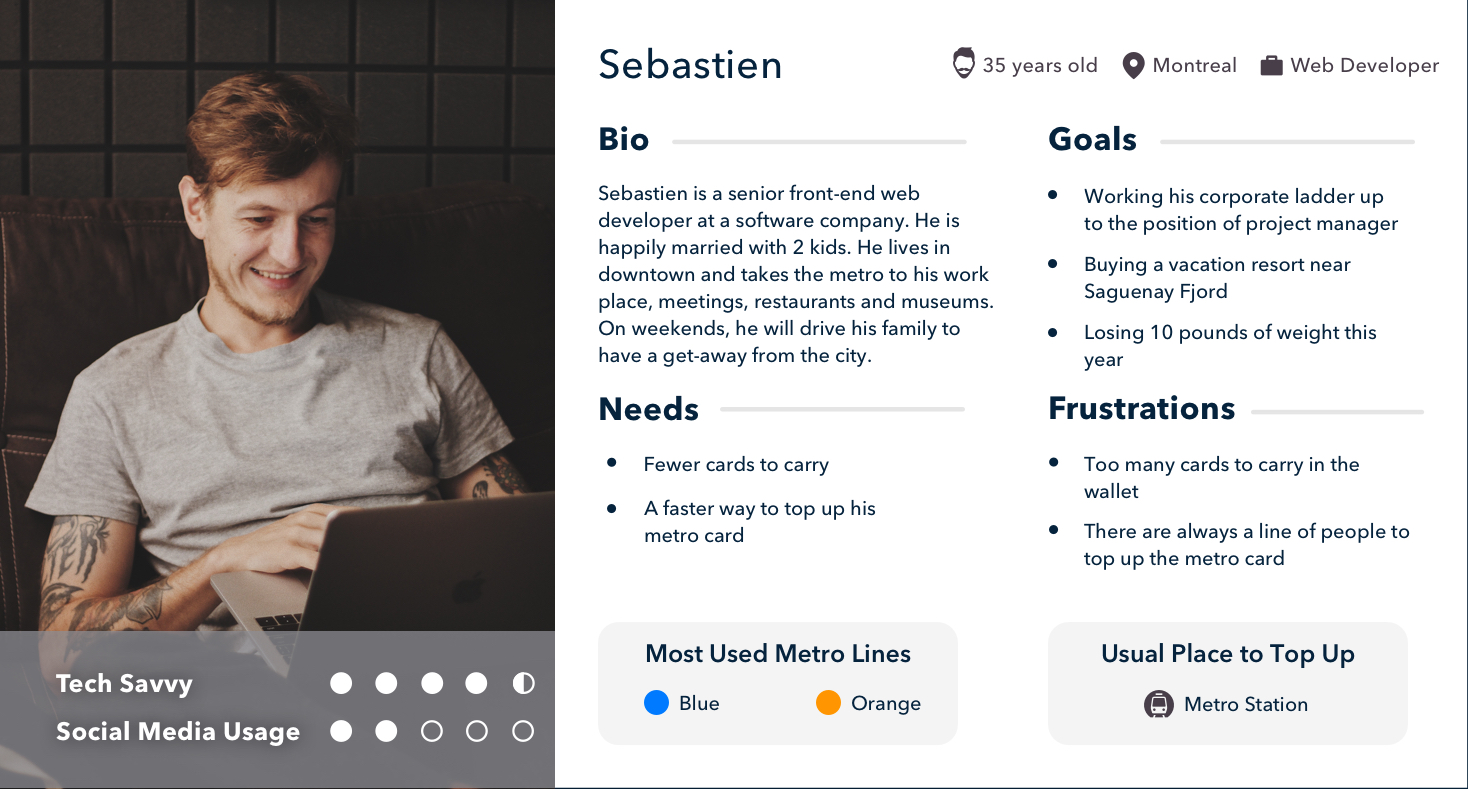 The display of QR code should be straightforward (one-click away) whereas onboarding and charging Opus account require more steps. Here are the user flows.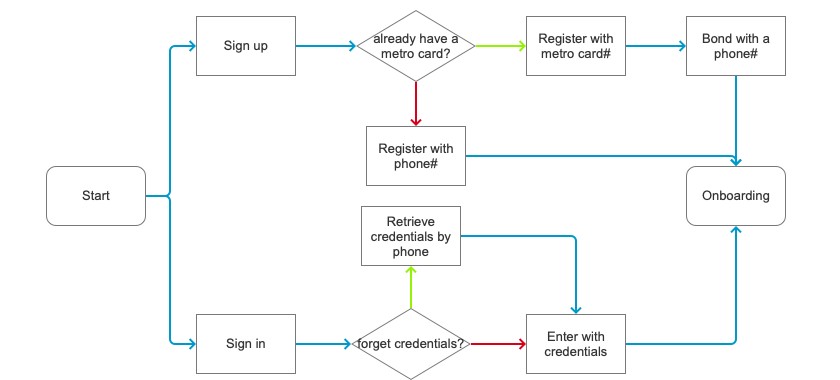 Prototype
While creating low-fidelity prototypes, I followed the Nielsen-Molich heuristics to avoid usability issues before doing any user testing.
The low-fidelity interactive prototype is hosted on Axure RP cloud and can be found here
The high-fidelity prototype is developed with respect to Human Interface Guidelines by Apple. Some keyframes are as follows:
Testing
The testing was conducted with the lo-fi prototype to avoid the Aesthetic-Usability Effect as finding usability problems has a higher priority over visual design in early stages. 3 participants who fits the personas were asked to perform the task of charging their (imaginary) opus accounts using the old card system and the Opus Plus mobile application with and without saved payment methods. The efficiency of the process is measured with time spent and a rating of the charging experience was performed to wrap up the test.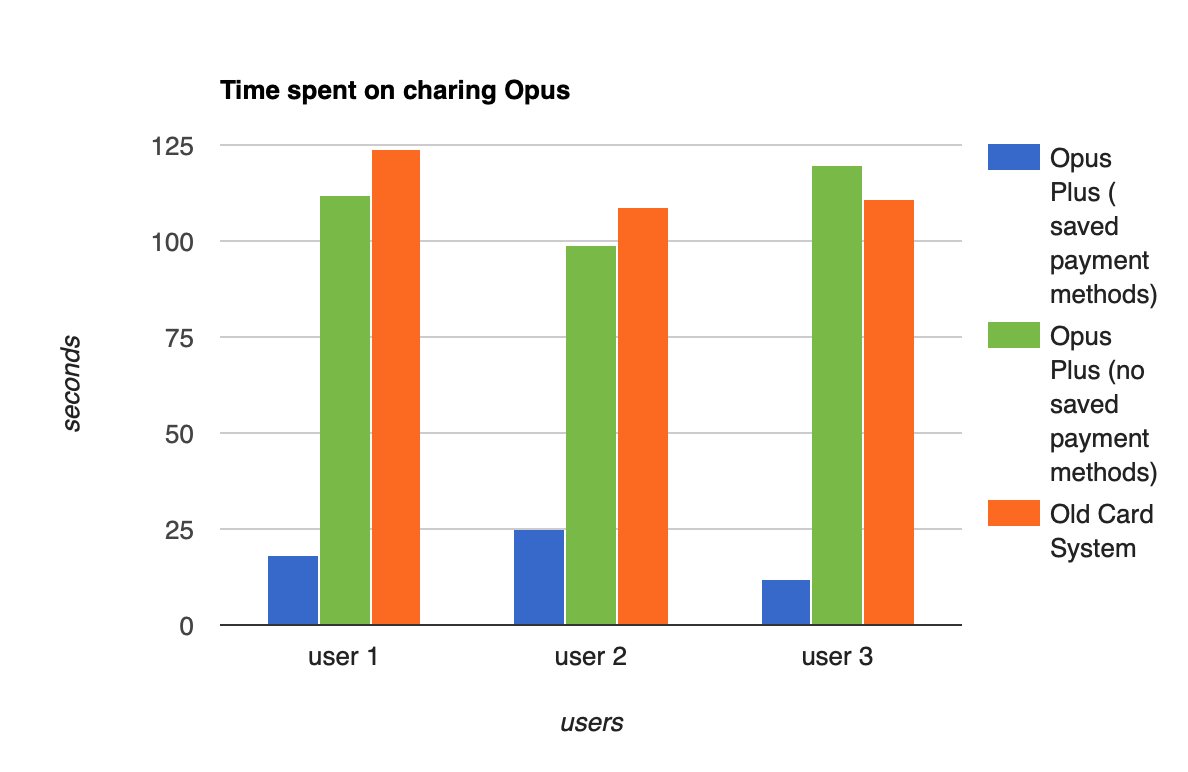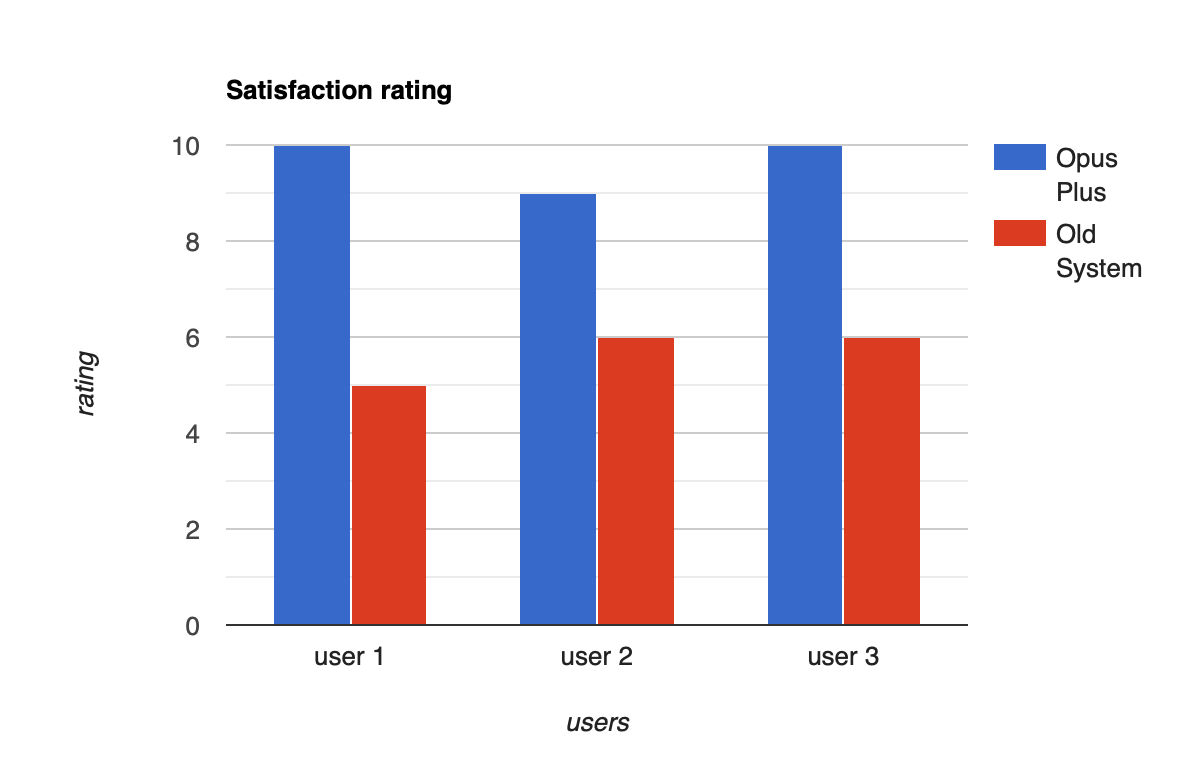 Reflection
The QR code system for public transport in Montreal proved great potential from the first iteration. However, since it's a personal project where resources are limited, there are a few limitations to consider. First, more testings and more iterations are needed to polish the product. Second, the testing did not include expert reviews / heuristic evaluations and might have potential usability problems that did not show up in user testing. Finally, there is a lack of involvement with developers during the process. Therefore, the design process is more like a traditional waterfall model than a more efficient Agile model.